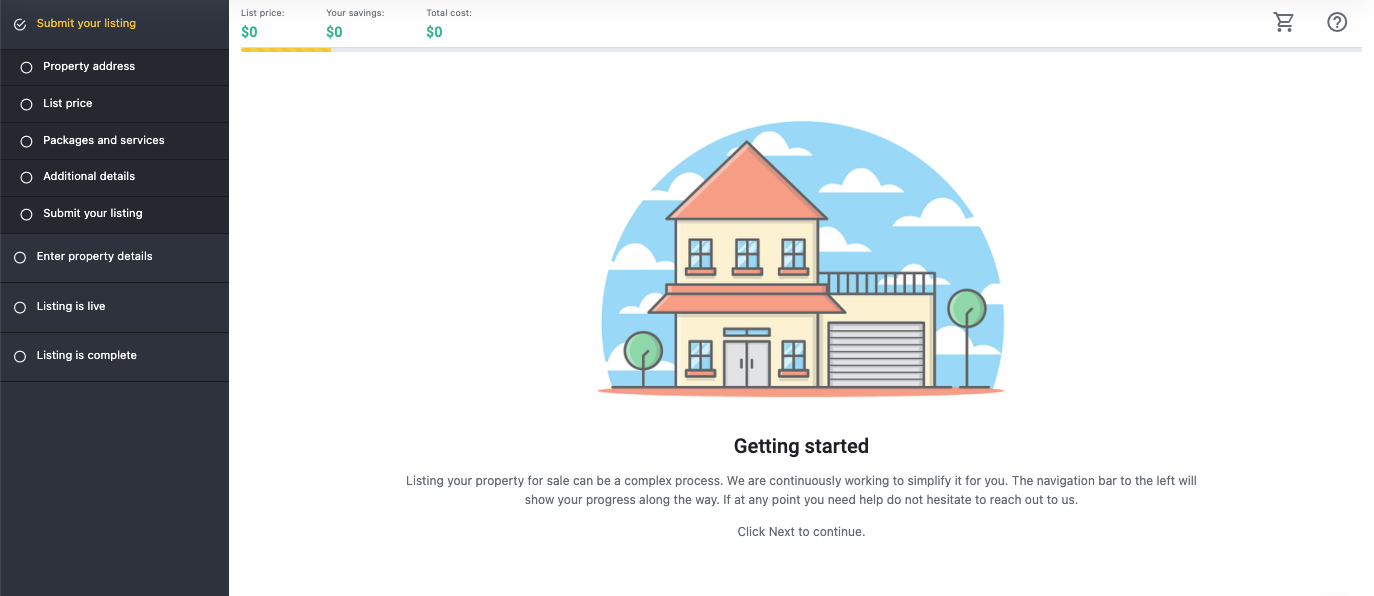 General
How to get started with your listing
---
Ready to list your home with REVINRE? Here is a step-by-step walk-through of how to get started and on your way to selling your home and savings thousands.
First, you will need to register with us. Visit REVINRE.com and at the top right corner of the homepage, click "Register."
Complete your login information and click "Register."
Upon registering, you will receive an email ask you to confirm your registration. If you do not see a confirmation email, check your Junk or Spam folders. Click on the confirmation link in your email to complete registration.
Return to the REVINRE homepage and at the top right corner of the page, click on "My Account" and then "My Listings."
Click on the home graphic that says "New Listing."
On the "Getting Started" page, click "Next" to be directed to the "Property Address" page.
Enter the address of the property you are selling.
After submitting your listing, one of our professionals will be in touch with you to discuss next steps.
---
By REVINRE Support On August 5th, 2021